You visit places to remember but sometimes you go to places that INSPIRE
What do contemporary garden designers in Cheltenham do on holiday?… Go to a garden… Yes we are the kind of contemporary garden designers to visit gardens during our family holiday! Seeing photographs of Jardin de Balata, we thought the selection of tropical plants was a pleasant change of scenery. It was something different for the kids to see rather than the beach (which we had visited everyday!) We had no idea what was waiting for us.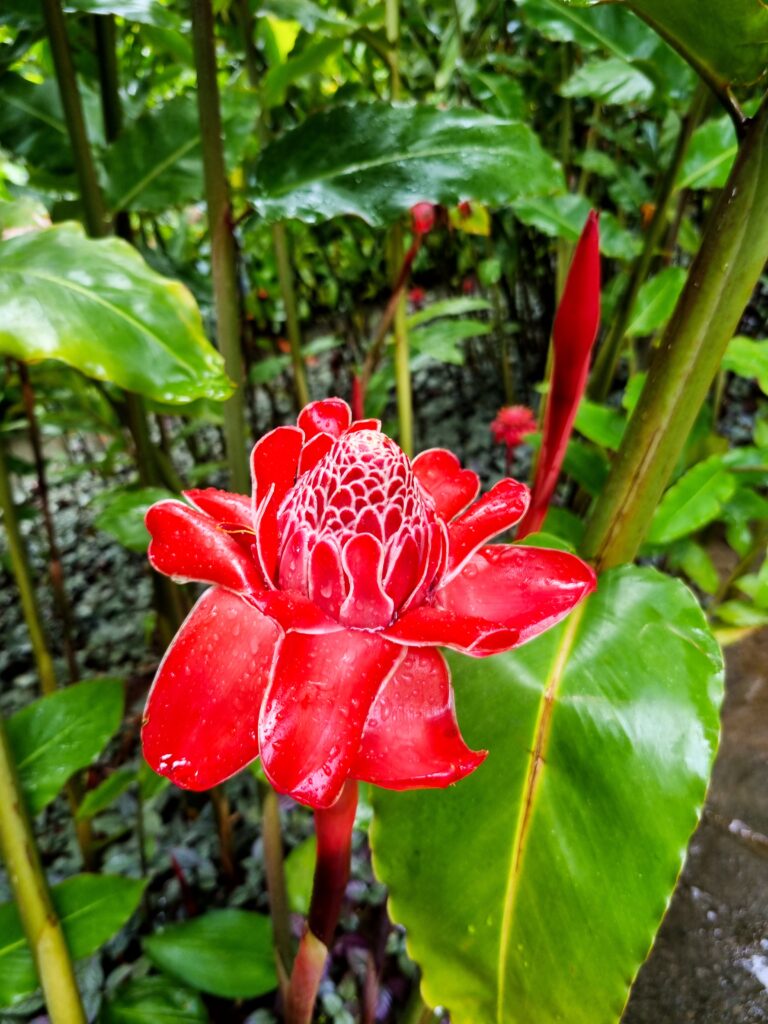 As garden designers , a majority of garden visits often involve a lot of critiquing, with us rarely coming away with new ideas or inspiration. Personally, specialising in planting design, I often leave elaborate gardens feeling slightly underwhelmed by the elements of the planting and rarely leave with the satisfaction of learning a new plant name. This garden, however, reminded us why we love planting design and the importance of it within garden design. It was something else! Not only were we surrounded by tropical plants growing outside in their natural climate, the simplicity of the quantity, array and variety was marvellous. Despite being simple, the planting had a huge impact: stunning and surreal.
Planting Structure, Form and Height
Most planting areas, within the Jardin de Balata, contain 3 different types of plant en-masse. This creates unexpected feelings and emotions of excitement, calm, and thorough interest. The variations of heights and changing proportions of the jungle- like foliage, provide adventurous routes through different spaces. The interactivity of crouching under low canopies of sizeable leaves and drooping trees, as well as using alternate routes through the beautiful tropical plants made me feel childlike.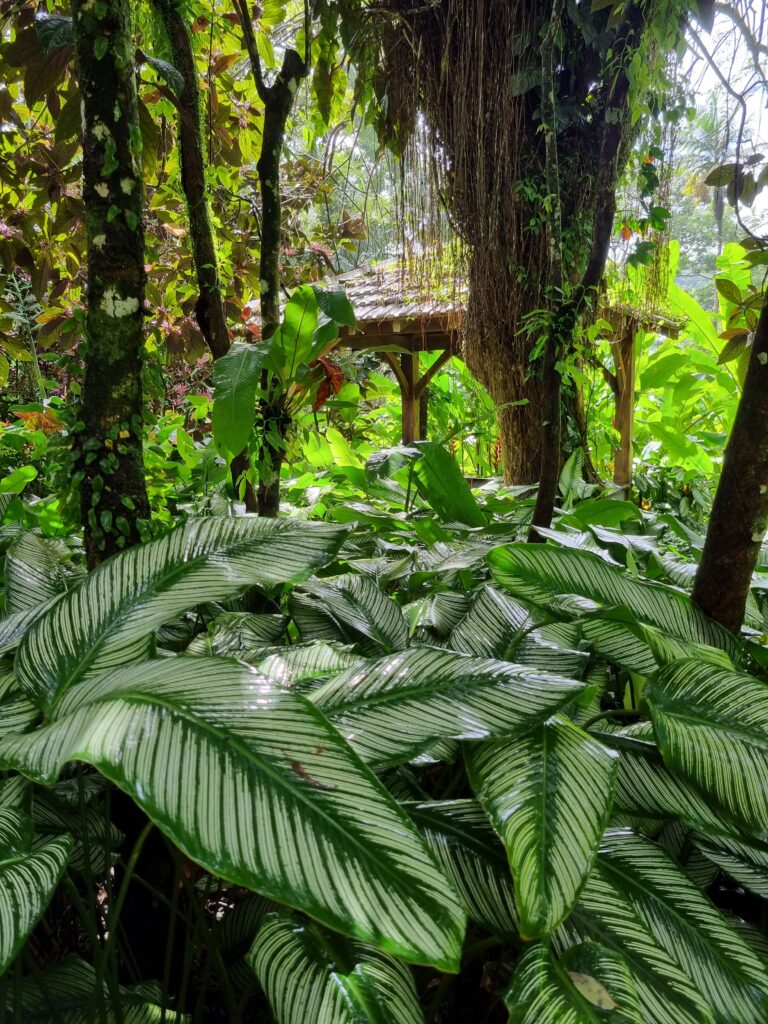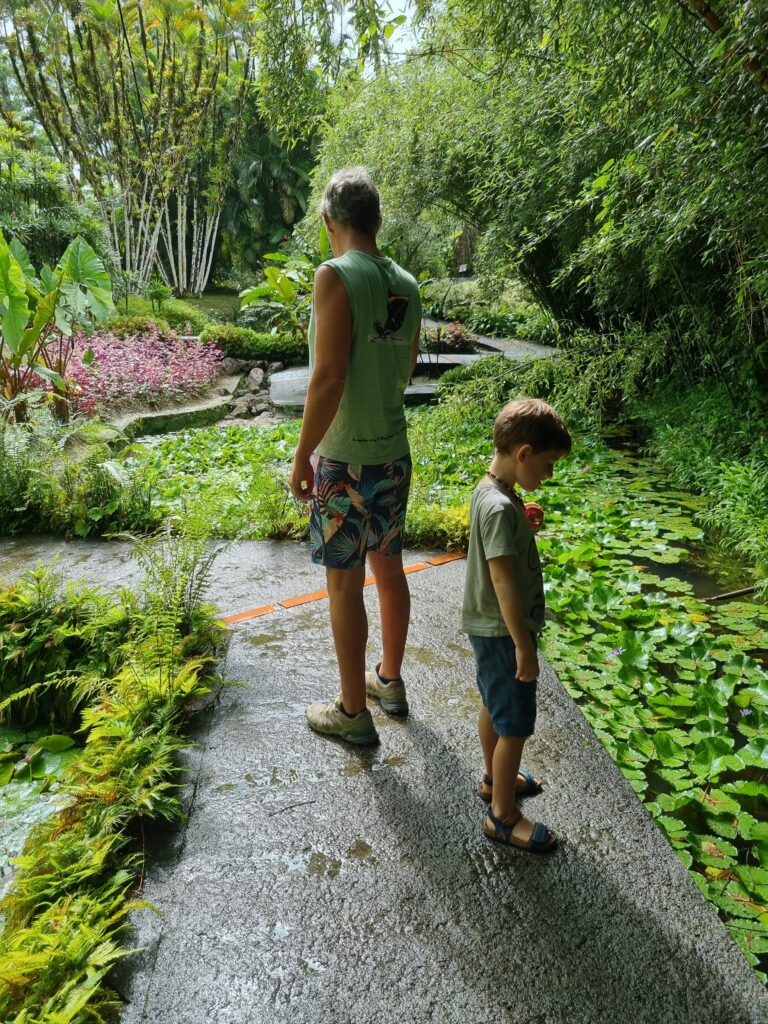 Where is this garden you are wondering? Jardin de Balata is situated on the magical island of Martinique- a rugged volcanic island in the Caribbean.  Jardin de Balata is the garden of an artist offering an extensive range of botanical plants.
Impressive Simplicity in Planting Design
I was wonderfully amazed by the simplicity of the planting schemes. So much that it had to be shared. This garden has limited hard landscaping in Cheltenham; showcasing the plants. Mixing 3 to 5 plant species in large areas, provides impactful style and feel in each area.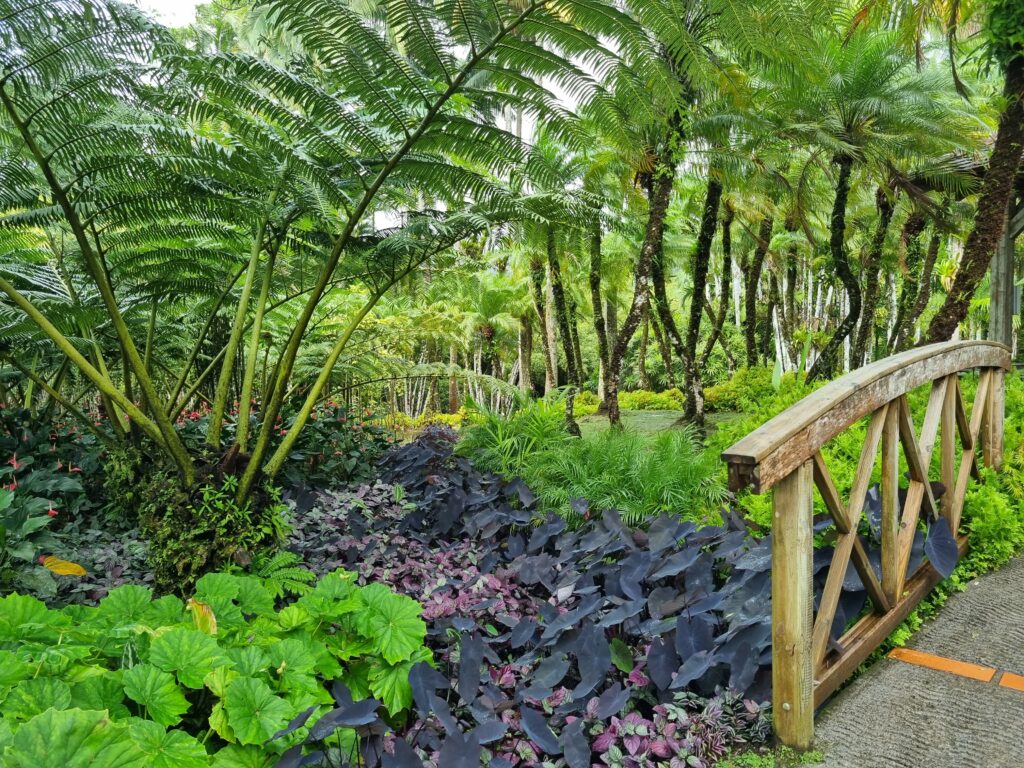 With clients, I often discuss the importance of planting. As with us all, our busy everyday lives mean that we either require a low-maintenance garden or we accept the cost of employing a decent gardener (well try to find one that has free space but that is a conversation for another blog!). We often talk to clients about block planting: it creates increased impact and demands less skill level to maintain. I call this 'Gin and Tonic Gardening'… i.e. you walk around your garden on a Friday evening, with a glass in hand, and see there is a different looking plant from the rest- there is a weed to come out. This style of planting design means there is a narrow palette of plants to learn how to keep and therefore more manageable.
See a completely different example of how we have previously used this method. It is often met with a questioning look and queries about the seasonality of this style. In planting design sometimes compromises have to be made on seasonality, winter structure or a colourful season for the most impact has to be chosen and secondary measures put in place to create interest, like using winter bulbs to infill winter gaps. Simple creative planting design with someone who genuinely understands plants can overcome issues around the spaces looking good all year round.
The structural planting elements of Jardin de Balata is an education about using limited simple planting palettes to create impactful spaces.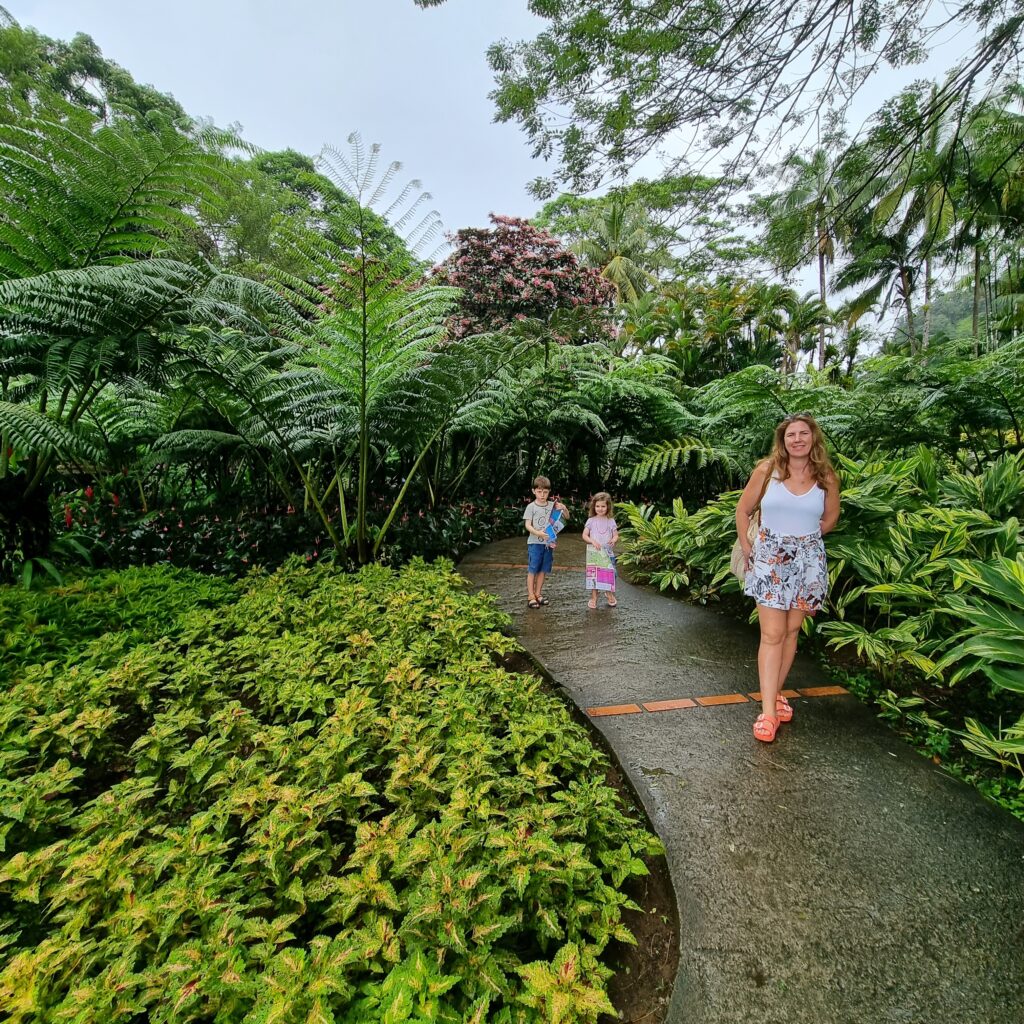 It was an education in using plant sizes to change the feeling of scales on a hillside.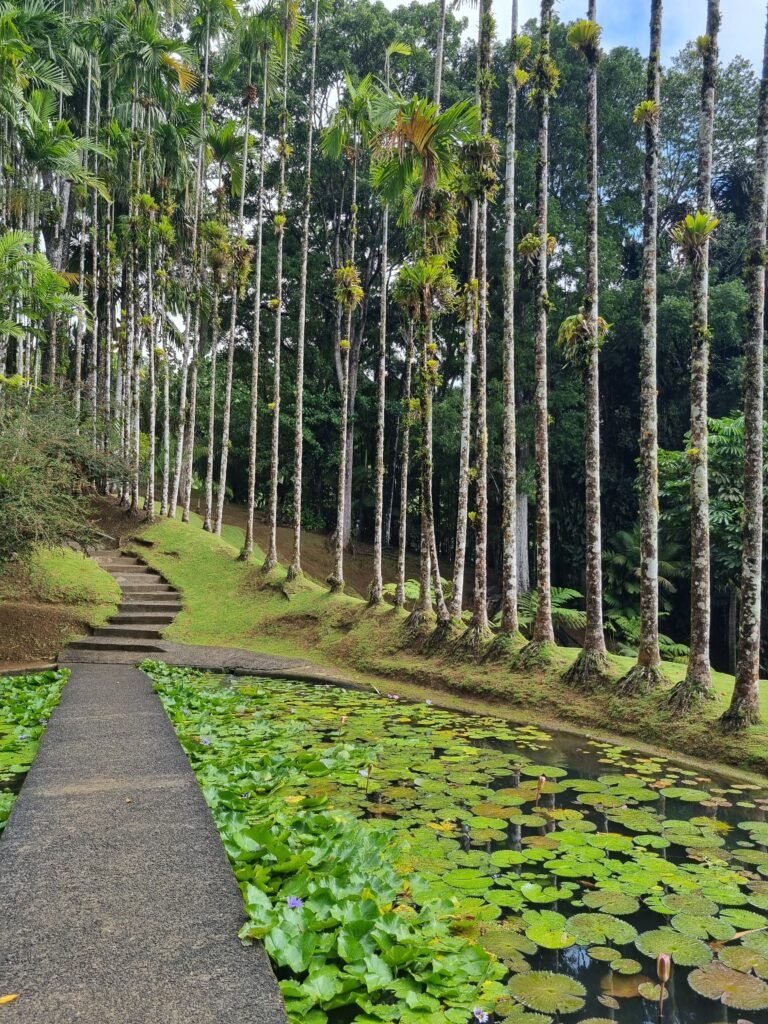 Using large palms to make you feel small and childlike. Planting design and great garden design can give the person an emotive experience.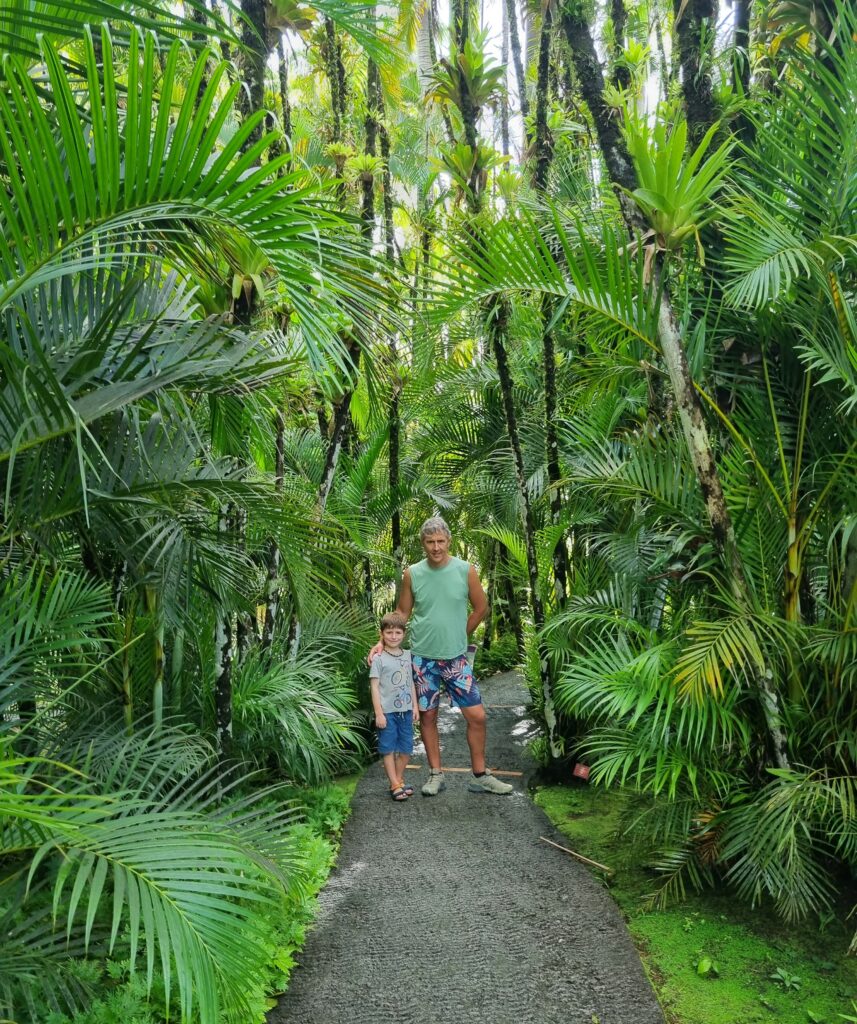 The use of a minimal quantity of different plant species over large areas gives an amazing impact.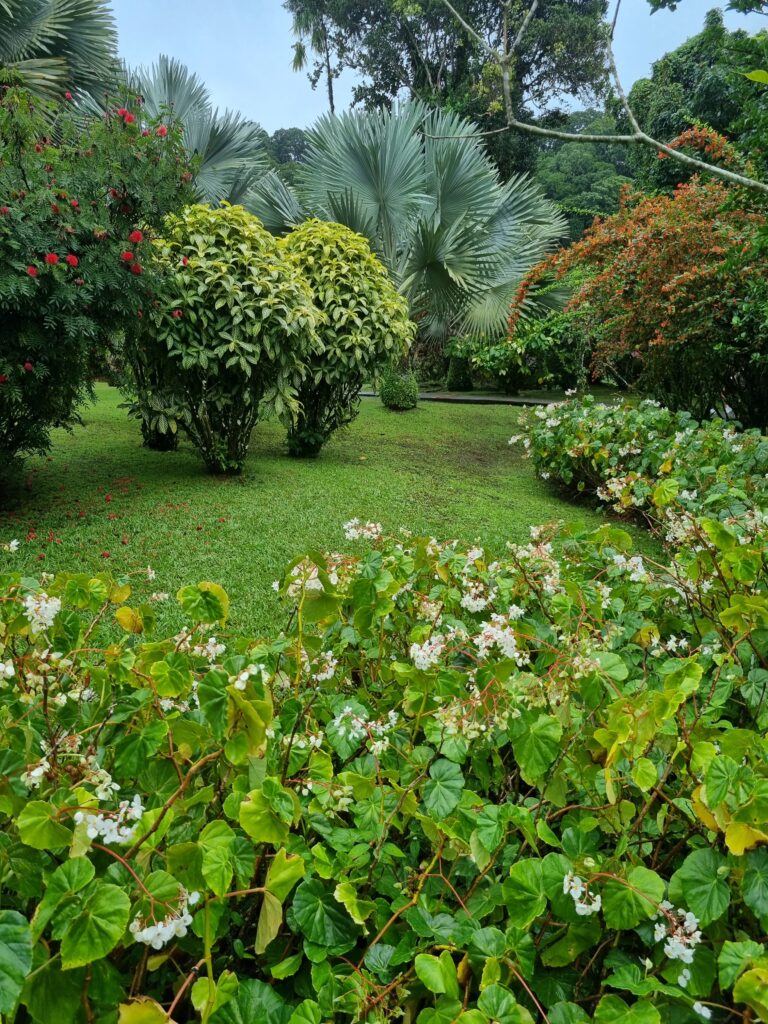 Although this garden is over a large area, these principles can be reduced and applied to work in small spaces.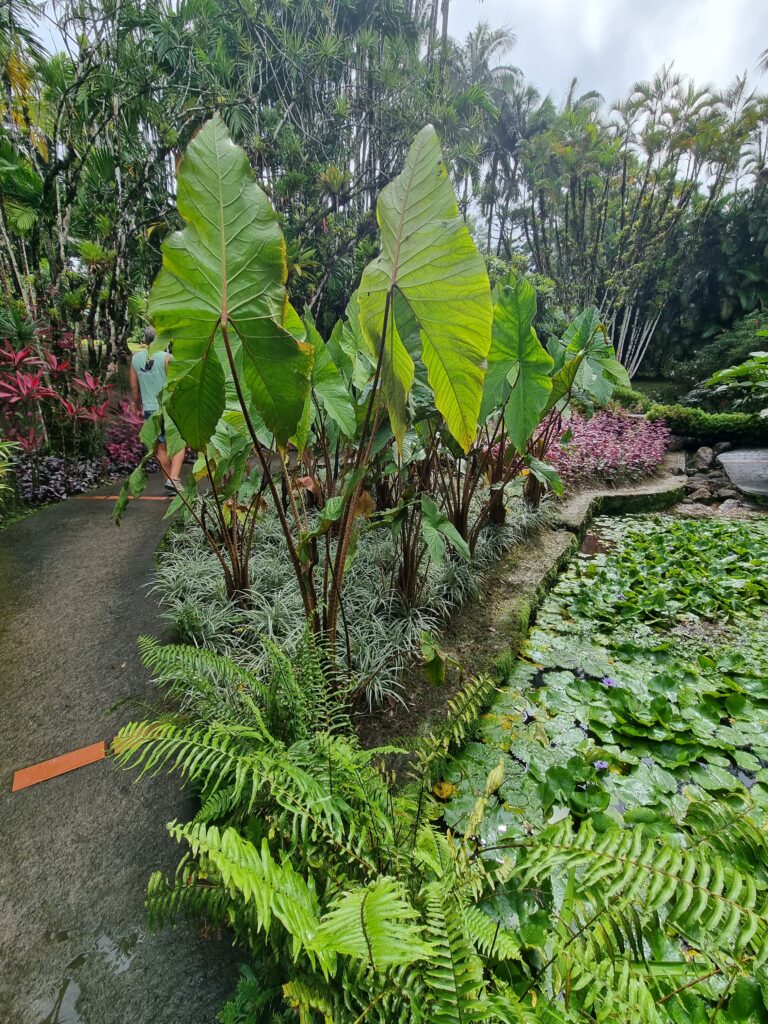 Planting design is often a secondary thought in garden design. Understanding and applying the use, function and dynamic of simplicity, as seen in Jardin de Balata and other botanical gardens, to the general concept of garden design, may evoke changes in the thought process for both clients and professionals, alike,  within the industry. There is unquestionably beauty within simplicity, and the planting at Jardin de Balata verifies this.
It certainly stimulates my thoughts and inspires me to be even bolder in my designs and planting choices. Further, it motivates me to be strong and confident in my ethos that fantastic planting design shapes a garden. Yet is simple and low maintenance for clients to master successful aftercare. Let's bring some more impactful planting designs to the Cotswolds and use hardier plants that show here! Watch this space……