Spring time Colour – Garden Design Cotswolds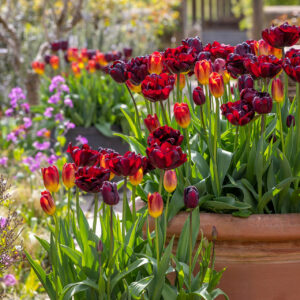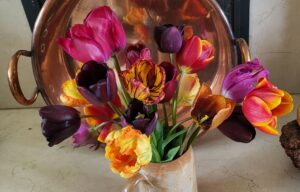 It's coming around to that time of year again, when Bulb catalogues start landing on the doormat. Displaying a plethora of exotic colours, a seemingly endless array of possibilities to enhance your garden the following year. Choices, Choices… but where do you start?
Start by looking at what you had in your garden this Spring. Did you like the display, was it enough and was the colour scheme to your liking? Were there areas in the garden that could do with brightening up? Were there gaps in the borders that need additional height or differing flower shapes in them to create more interest.
The wonderful thing about bulbs is that you can change the colour scheme, year after year, at minimal cost, so your garden never has to look the same. Or you can add to your existing favourite flowers to invigorate your garden.
Let Keltie & Clark take the strain
That's where Keltie and Clark, professional garden designers based in the Cotswold, come in, or should I say Sarah. She will communicate with clients and creates  bespoke bulb schemes based on their preferences and budgets. Sarah does this by perusing catalogues and websites to put together a Spring display that will last for several months. There are many considerations to take into account and process, from flowering month to colour scheme and combinations. And of course, throw in the availability of bulbs and what's popular, if you want to follow the latest trend that is.
And what is on trend? Well, this is decided by a handful of companies that specialise in predicting colour trends years in advance. It's all done through a wealth of research, based on the global consumers' markets, societal impact, world news & physiological conditions. Predicted colour trends for the next few years are more muted & softer, with the occasional deeper rich hue thrown in for drama.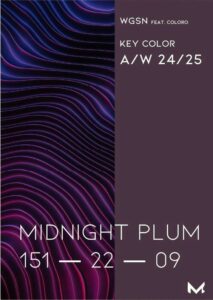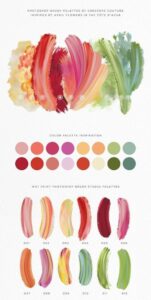 Specialist predicts for Colour trends in 2024 (above)
The colours that were seen at Chelsea this year certainly displayed some of the predicted colour trends. Sarah Price's 'Nurture Landscapes' garden took some inspiration from the artist and renowned Iris breeder, Cedric Morris. It was a perfect example with the muted bronze tones, soft lilac, silver and blue, contrasting with darker dramatic colours seen in the plum coloured Iris and Aeonium Schwarzkopf.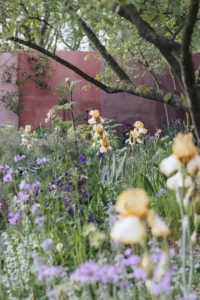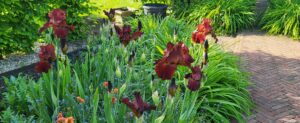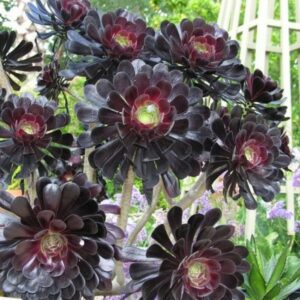 So, why not let Keltie & Clark put together a Spring display for you that reflects your personal taste and respects your budget. We can have fun & experiment with colour. Either by using the latest colour trends, or sticking with your favourite colours, that complement your garden. Which ever vision you have for your Spring garden, if you follow your heart you'll love the results.